Main content starts here, tab to start navigating
Paper Plate Pavilion's Origin Story
Chef J
Being a passionate server and diligent leader has always come natural to me. From fixing bikes at eight years old, to mowing lawns as a teen, helping others has always been an aspiration of mine. I started cooking at a young age to help my mother. She would always cook for family gatherings. One day, I started to notice the instant camaraderie that came along with food. I saw the smiles, laughs, and nurturing and saw a recipe for gratification beyond measure. By incorporating those key ingredients into each dish, I have been blessed to see how food can bring smiles to faces, nourishment to bodies, and peace to hearts. Even in unfavorable times and challenging circumstances, I believe great food can cultivate happiness. This is where I find myself as a young upcoming Memphis Chef. Having a business of my own puts me in a position to display my commitment to serve others. Life can be turbulent, and a smile can be hard to come by, and that's why we do this - Serving smiles through food, One Paper Plate at a time.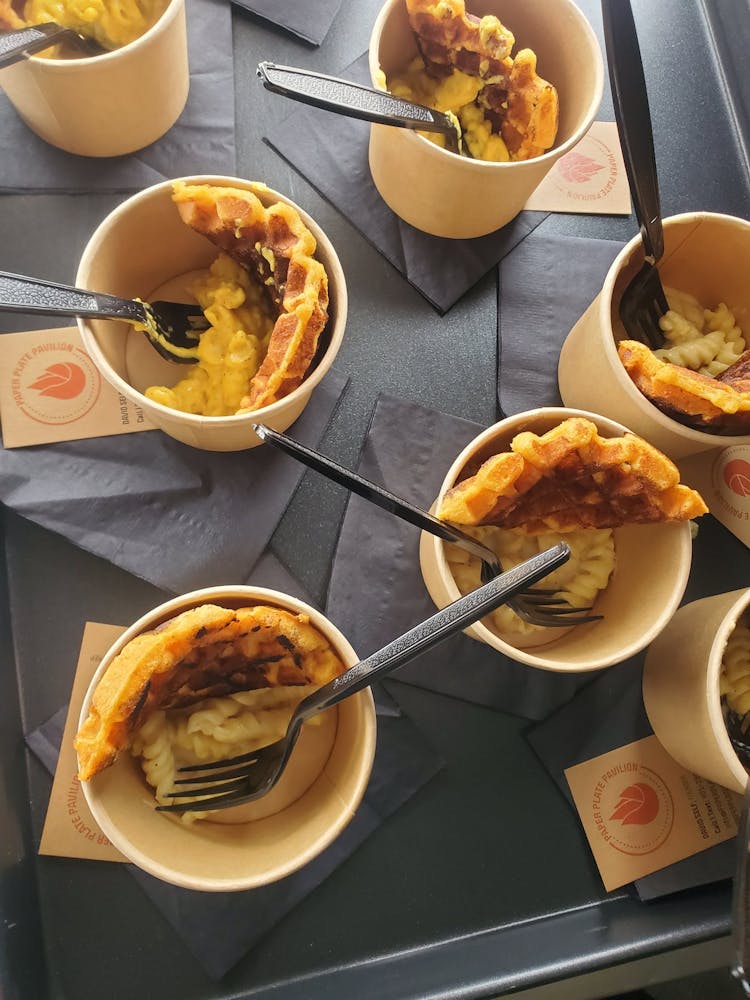 David Self
I look at my experiences as wind or water going across a rock's surface to shape it's appearance, texture, and even how the rock responds to external stimuli. Is it smooth, rough, hardened, dense, brittle, and so on. I have tried to value every experience and relationship I have encountered along my journey - I genuinely would not be me without those experiences. Yes the elements can be abrasive, but also welcoming. Like everything in life, we can choose how we receive it. My personal and professional life has been trying and riddled with mistakes. I have chosen to turn my "L"s (losses) into Lessons. Through helping and leading others, I've learned not to be so critical of myself and that I am capable. My passion for teaching, helping, and growing others shines a light from within that no one could ever dim. My displays of altruism range from tutoring and leadership development, to volunteering and philanthropy have finally culminated into physical form. I've decided to blend together those flavors - Serving smiles through food, One Paper Plate at a time.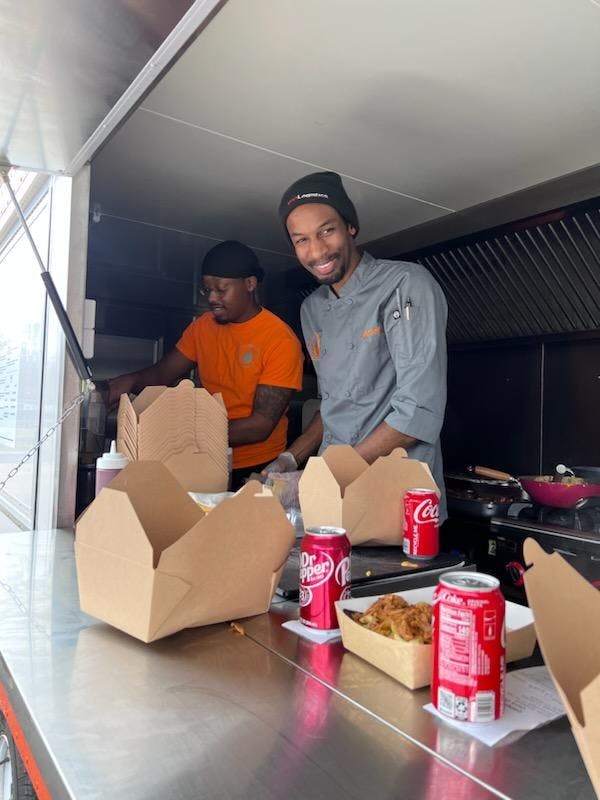 Just like our smoked peanut butter and jelly, or chicken and waffles, sometimes two things can come together to create something greater. Through independent developments to shared accolades within the Chick-fil-a Franchise, Chef J and Mr. Self built up the necessary skills and acumen to launch a business of their own. Eventually these two respected leaders in the community grew fatigued of punching the clock for others and formulated a plan to manage our time to serve more effectively. Armed with years of experience - The Paper Plate Pavilion has an excellent recipe for success, service, and smiles! PPP focuses on restaurant quality visuals and taste on a Paper Plate! The relatability of a paper plate helps us bring the fine dining experience to you!